Post by jegamaster on Dec 2, 2006 12:06:42 GMT 8
Name: MP008 (M14)
Manufacturer: Double Eagle China
Weight: 5.3kg with box
Power: 330fps with 0.2g BB
Remark: Direct copy of TM M14, Same metal parts as TM. Comes with Large battery and Charger and Hi cap Magazine.
300 fps, appears to have no misfeed. Wood finish very nice. Hands down winner in terms of metal contents. Battery cover is metal. Gas tube is metal but more detailed like the Marui. The magazine locks into the magwell but there is minor wobble.
THE BOX..
Comes with a 8.4v 1200mah sub-c NiCd battery and a 600ma charger whichmeans a record charging time of 2.5-3 hours. The closest rival in this regard is the Generic and Super M with a 1100mah battery and 500ma charger.
No fuse box.
BETTER WOOD GRAIN...
WITH SCOPE RAILING..
DETAILED MUZZLE NUT..
METAL GAS BLOCK..
MORE DETAILED BUTT PLATE..
More Pic...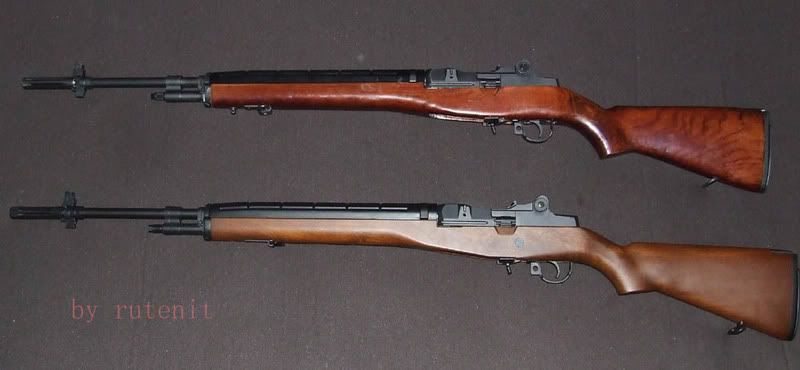 AGM Bottom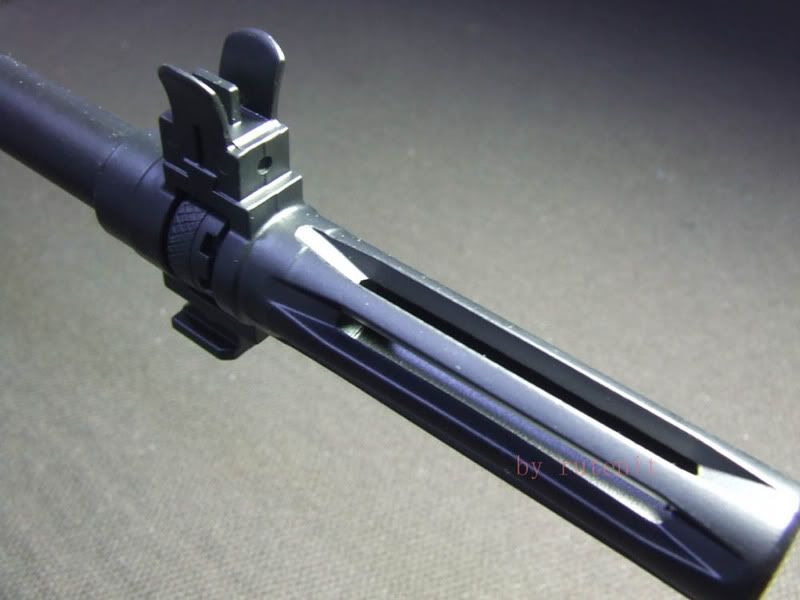 AGM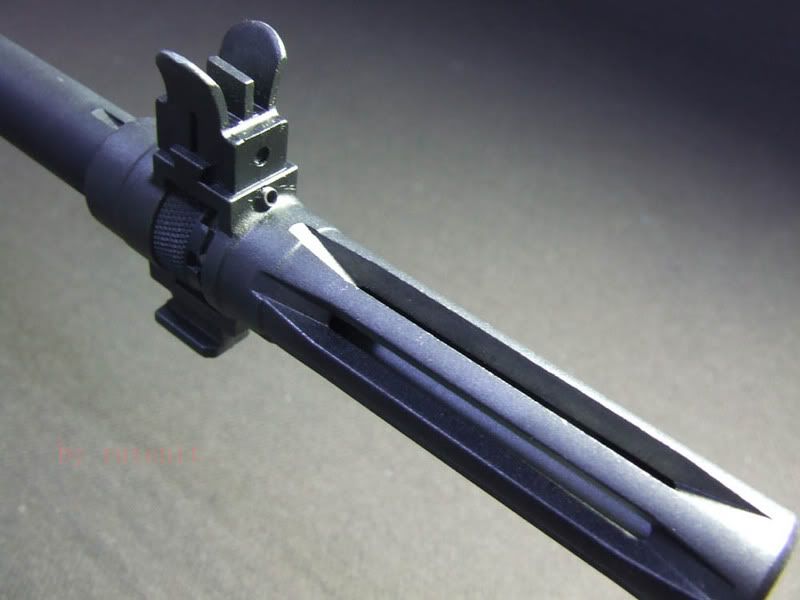 Marui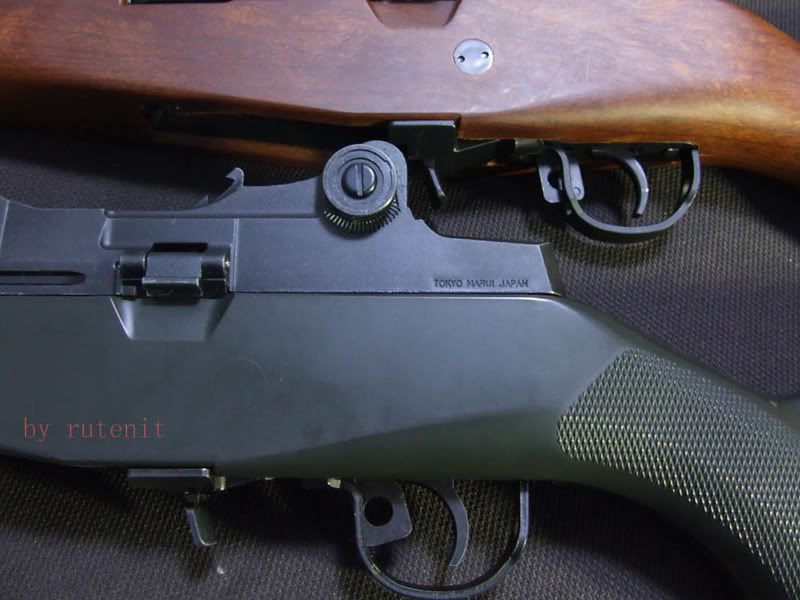 AGM wood Marui OD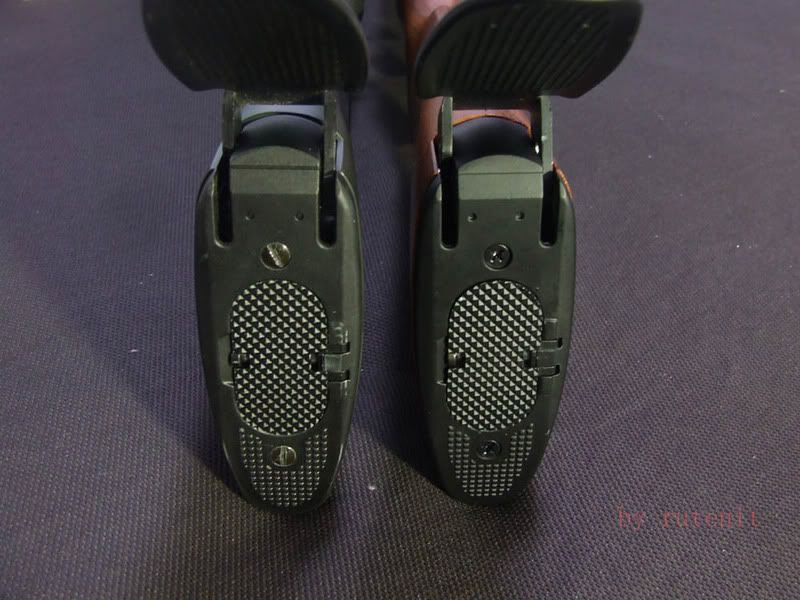 AGM wood Maui OD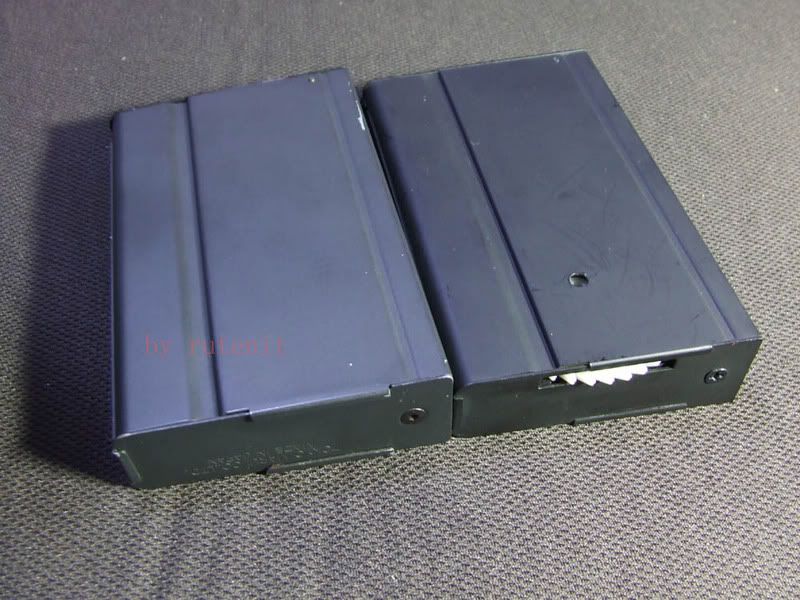 AGM High-cap Marui stock
AGM wood Marui OD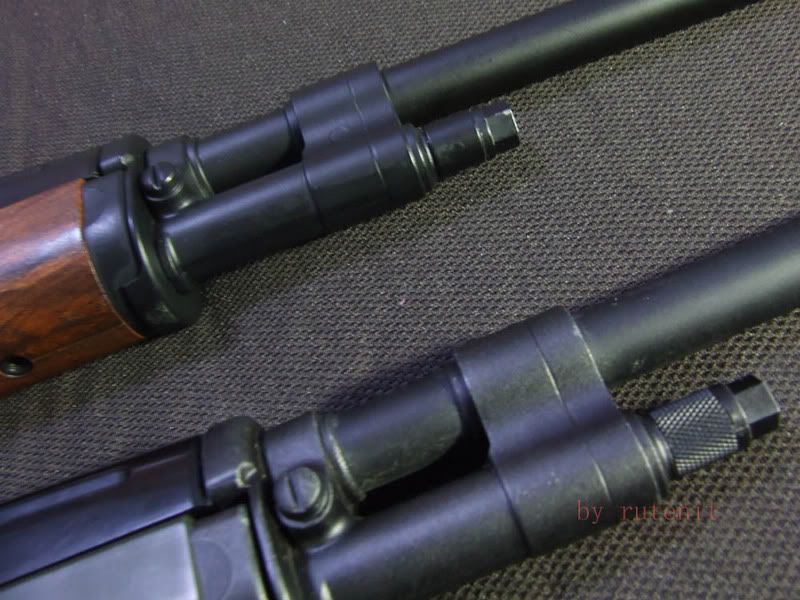 AGM wood Marui OD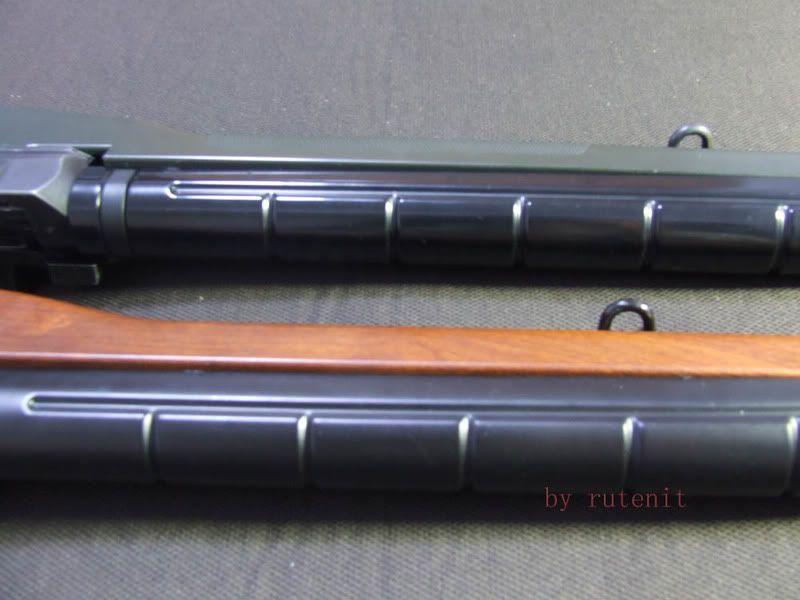 AGM wood Marui OD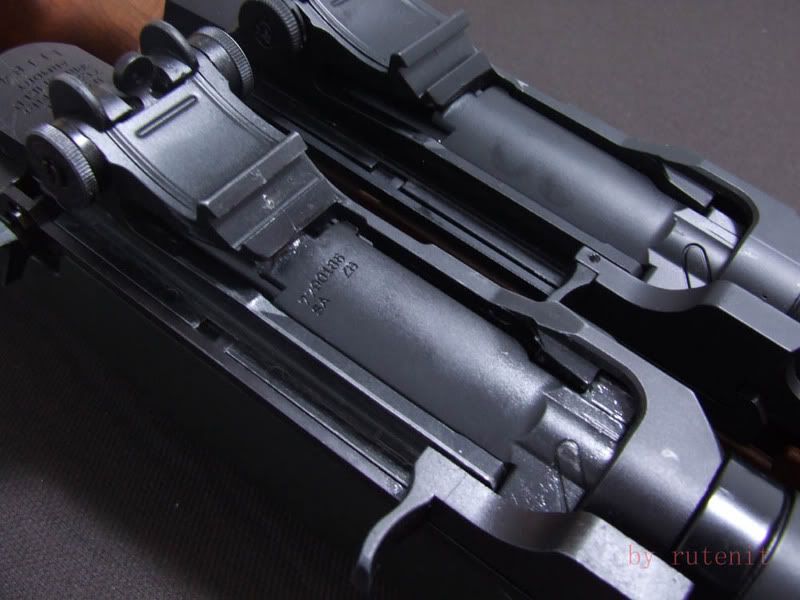 AGM wood Marui OD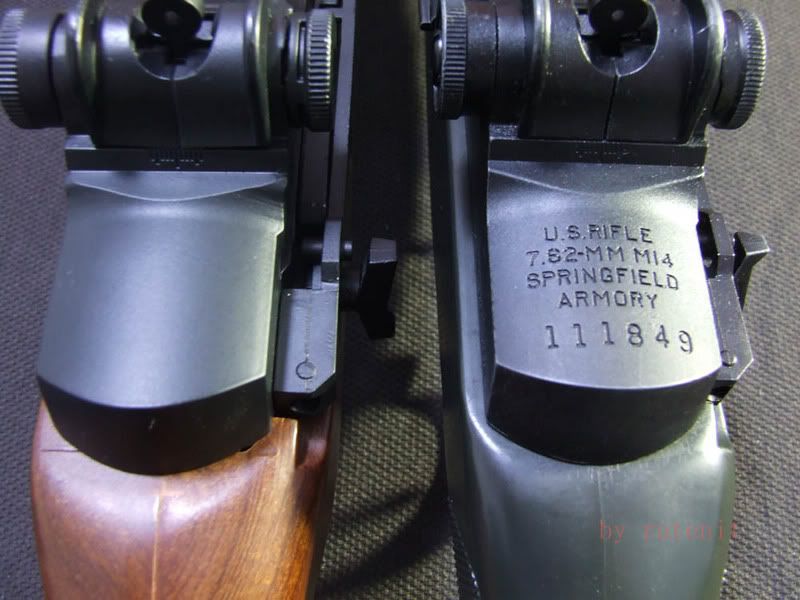 AGM wood Maui OD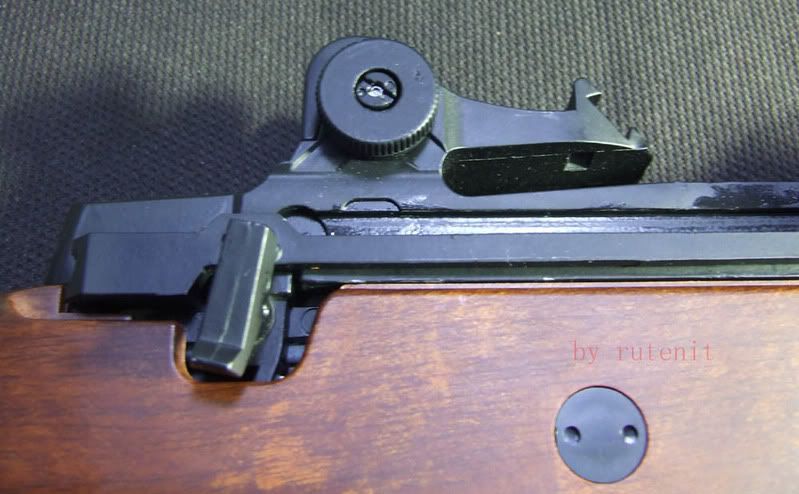 AGM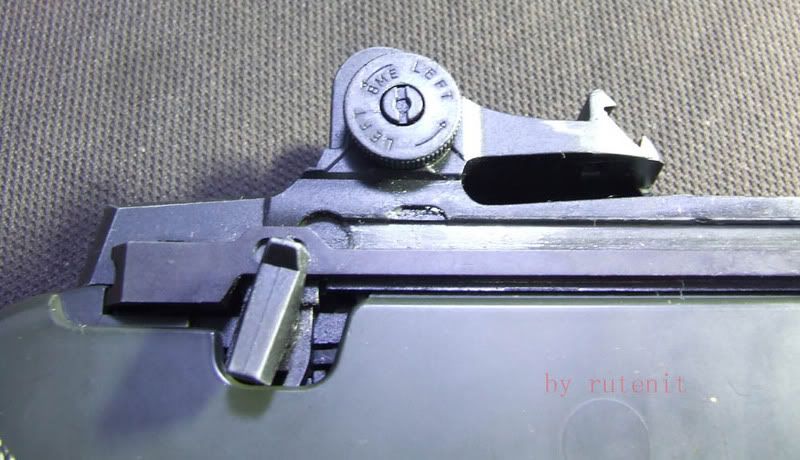 Marui
AGM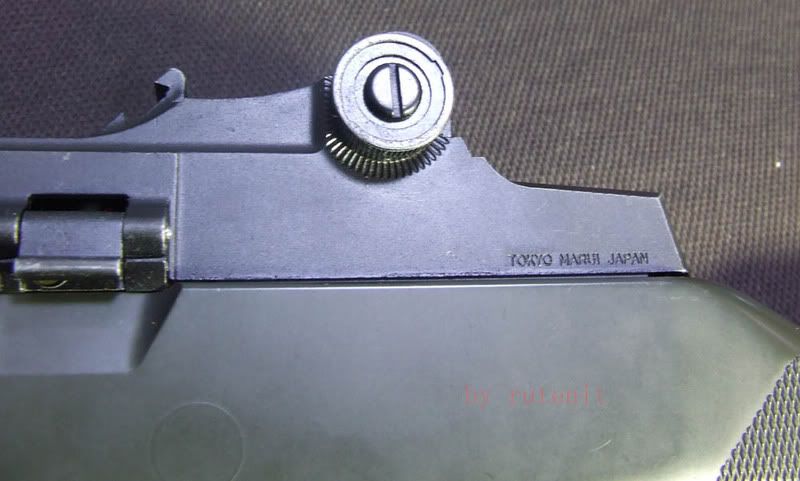 Marui
Standard size XYT Gears including the spur gear but look at the anti reverse latch. It is situated slighlty to the left compared to TM or kart and is easier to dec0ck when the gearbox is closed,
Version 3 spring guide. On the right is the stock spring guide and on the left is a CA version 3 spring guide. Another plus giving the user more choices as to which spring guide to use.
a reinforced version 7 gearbox
Cut off lever thinner than Kart but same as Marui
Metal wise........it's a slight winner over Kart, just very slightly. 110 % percent metal including the scope mount hehe. The front band is totally detachable just like marui m14.
Clone wise....the front swivel with plate and the buttstock swivel are marui like unlike kart. no allen screw on the top front side though to hold the flash suppresor nut from spinning when firing. Yet the selector switch is reversed just like kart where you press the switch clockwise.
The Looks.....it looks much finer especially the wood grain. paint job on the metal parts as I expected is quite thick reason it gives a plastic look on certain pics posted some days ago.
Stock Performance.....stock motor sounded way better than kart, much quieter. no misfeeds on .2 bb's. Range and accuracy? sorry no can do coz it was already dark.
The Mag.....it's metal and thin coated so it's easy to peal off the paint on rugged use. Just like JG's mag there's small hole on the side where you can use the winding key hehe. The internal winder is a little bit much expose hence you can wind the
mag much better and faster unlike marui or kart much more hidden up. But the spring coil felt a little weak. Also the door doesn't locks up when fully closed unlike Kart or Marui. Also just like marui it wobbles but that's so easy to remedy by putting
sa padding on the sides of the mag catch.
The hop......again can't say much coz you need to shoot outside to test it. But atleast same as kart fully clone tm hop.
Barrel.........brass barrel may be 6.08 id.
Disassembly agm m14 blues.......stage 1 was way easier to do compared to kart. just unscrew the allen screw on top of the gas cylinder lock then slide it out a little, pull out the trigger guard, pull the gun assembly forward up and you're done.
stage 2-4 same same same.
The internals........
- yes you've heard it. standard gears, a version 3 spring guide, re-positioned anti reversal lock which is much better for decompressing purposes and reinforced gb where it will act much stiffer when tougher spring and stu gears are installed just on the gear area that is. i was amazed agm didn't just borrowed
gb molds to kart.
- Cylinder compression ain't bad. Ported piston btw.
- Plastic bushing and needs re-shimming.
- The switch assembly has 2 very small mounts that clips on the gb aside on the metal guide which is added convinience when re-assembling that whole area.
- it's semi-auto cut off lever is of the same shape as of marui the one hitting the sector gear. Kart has a thicker col.
.....Aside those everything else are all version 7 parts.
Price P6,000php
Text or Call Dan-dan 0919-3737530..